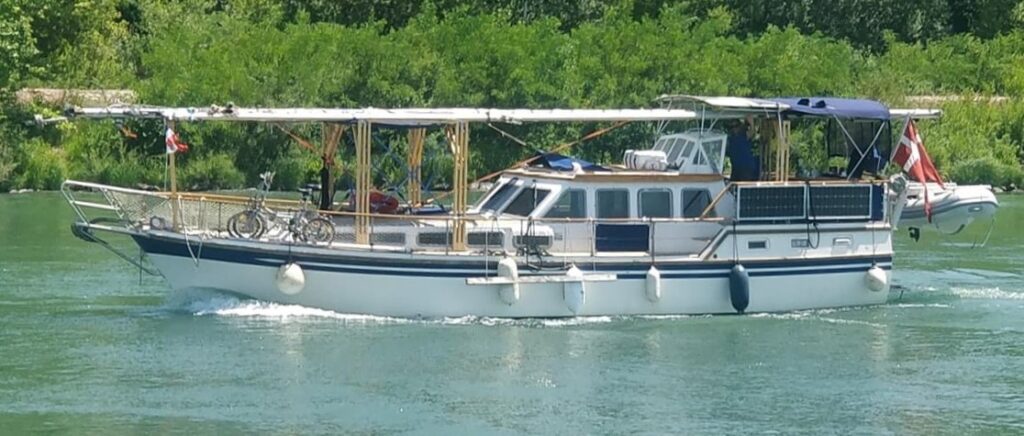 The boat has had a total of three owners, all three owners have been on a trip to the Mediterranean with the boat. As it only has a draft of 1.60 m (full last), it is suitable for sailing the inland waterways through the French rivers and canals, but at sea down the European west coast is also an option.
The previous owner was told by a surveyor that the boat (after extra examination of the mast) could be insured for a trip across the Atlantic, but if you dream of circumnavigating, there are better boat types. A Seafinn 411 is a motor yacht that sails really well with a little slack on the sails. It sails well close-hauled, but in headwind we have nearly always used motor + close-hauled mainsail, which provides a comfortable sailing.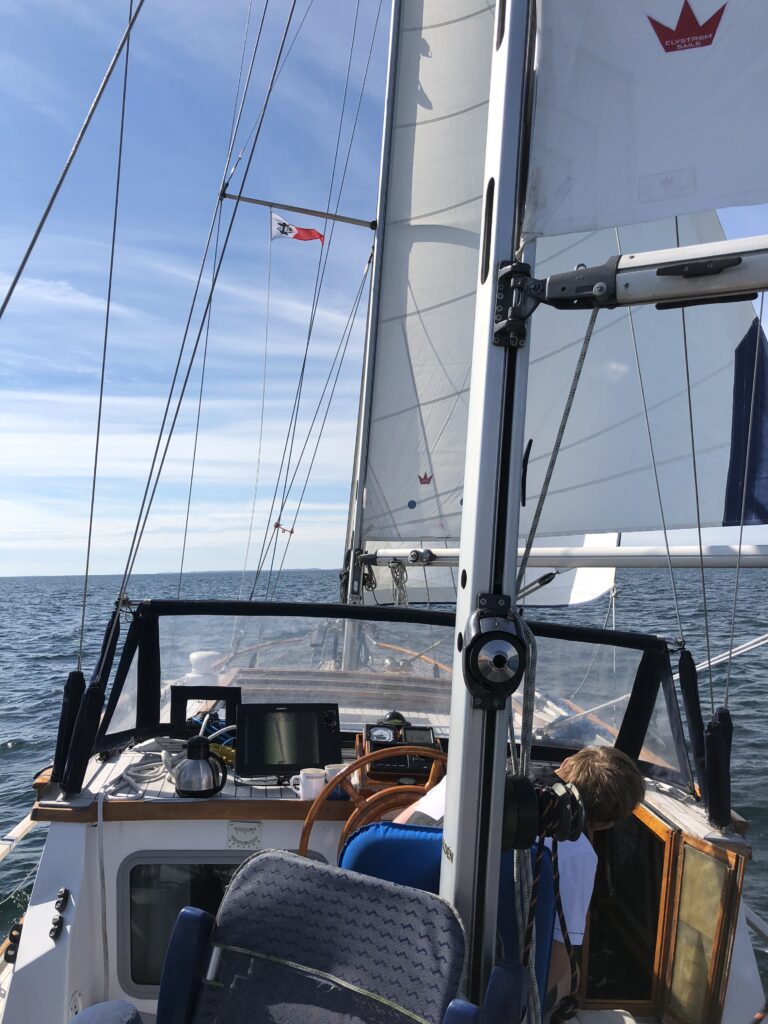 The boat is well equipped with spare parts for the engine, so common small repairs can be done on site (by yourself or the local mechanic).
In addition, both the previous owners and we have been liveaboards. For that purpose the boat is optimized for max. three people, but in summertime it has worked well as a holiday home for 6-7 people in several weeks.